QUESTION 31
Drag and Drop Question
You are the Office 365 administrator for your company.
You audit the Windows Azure Active Directory Rights Management configuration for the company.
You need to view a log of the recent administrative commands performed against the Microsoft Rights Management Service.
Which three Windows PowerShell cmdlets should you run in sequence? To answer, move the appropriate cmdlets from the list of actions to the answer area and arrange them in the correct order.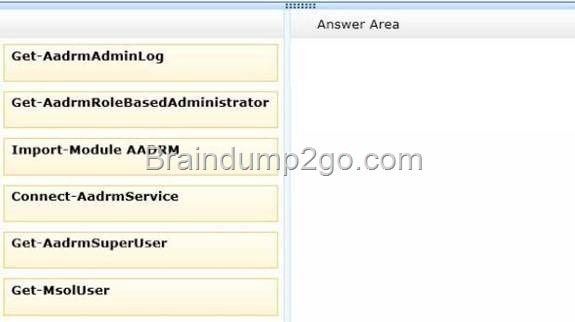 Answer: